What's New @ your Library Media Center!
5/3/16 - GREEN SCREEN TECNOLOGY COMES TO THE NAMS LIBRARY MEDIA CENTER!
The library media center now has five new iPads to support student learning in a variety of ways. Our first project has students creating commercials using Green Screen technology. With green tablecloths hung at one end of the library, and an iPad supported by a tripod, students are highly-engaged in the process of filming and editing their commercials. Many thanks to the NAMS PTAC for funding the purchase of one of the iPads!
7/8/15 - CHECK OUT OUR NEWEST ONLINE DATABASE - RESEARCH IN CONTEXT!
A new database that's designed specifically for middle school students has just been added to our list of Online Research Tools! The Research in Context database provides reliable information on a wide variety of topics including cultures, geography, government, literature, people, science, social issues, U.S. history and world history. Articles come from various types of sources including encyclopedias, books, magazines, newspapers, biographies, primary sources, images and multimedia. This should quickly become one of your "go-to" sources of information for research projects!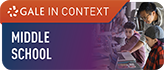 Access to this database is funded jointly by the Massachusetts Board of Library Commissioners (MBLC) and the Massachusetts Library System with state funding and federal support from the Institute of Museum and Library Services as administered by the MBLC.
1/8/15 - 8TH GRADE RESEARCH FOR SCIENCE EXHIBITION PROJECT
Are you looking for some quality sources of information for your science exhibition project? Check out what's available in the Science in Context online database!
Click the Browse Topics link near the top of the page, or click the Reference link above the search box and type in the keyword(s) for your topic. Articles from Reference sources (encyclopedias, books) should be most helpful for gathering background information on your topic. Depending on your topic, you may also find some magazine articles that are of interest.
Remember that you need to cite all sources used, including sources of any images used on posters, etc. You can download the forms for doing so here:
Download a copy of the Works Cited form
Download a copy of the Works Cited form for Images
Download a copy of the Works Cited Tips
If you have any questions about using Science in Context or finding information on your topic, please stop by the NAMS Library and talk with Mrs. Bate.
3/6/14 - NEW BOOKS!!
Recent additions to our fiction series:
Risked (bk. 6 of The Missing series)
Russian Roulette (bk. 10 of the Alex Rider series)

The Extraordinary Education of Nicholas Benedict

(Prequel to The Mysterious Benedict Society series)
Hard Luck (bk. 8 of the Diary of a Wimpy Kid series)
Rivals (bk. 2 of the Baseball Great Novels)
Best of the Best (bk. 3 of the Baseball Great Novels)
Rush for the Gold: Mystery at the Olympics (bk. 6 of the Steve and Susan Carol Sports Mysteries)
Spirit's Princess (bk. 5 of the Princesses of Myth series)
Spirit's Chosen (bk. 6 of the Princesses of Myth series)
Al Capone Does My Homework (bk. 3 of the Al Capone at Alcatraz series)
The Ring of Solomon (Prequel to the Bartimaeus Trilogy)
Mud City (bk. 3 of the Breadwinner series)
Check out all our new books from the Book Fair, too!
5/30/13 - Check out the NAMS 24/7/365 Virtual Library!
Thanks to a very generous donation from the NAMS PTAC, the NAMS Library recently purchased a FollettShelf collection of eBooks that can be borrowed and read on a variety of electronic devices! This collection provides access to numerous popular fiction and nonfiction eBooks, including a number of suggested books and authors from the NAMS Summer Reading lists. Many thanks to all the NAMS students who responded to our eBook survey and influenced the development of the NAMS 24/7/365 Virtual Library. More information about this exciting new program is available on the NAMS Library's eBooks webpage.
2/17/12
Yes, it's true - you can now access the NAMS Library catalog from a smartphone or tablet! To get started, download the free Destiny Quest App from the App Store or the Android Market by searching for "Destiny Quest" or "Follett Software". The App is available for Android v2.1 and iOS v4.2 devices or higher. When you set up the App, the NAMS Library URL is http://northandover.follettdestiny.com. At this time, you will access the catalog as a Guest. Stop by the NAMS Library if you have any questions about setting up or using the App.
Now you can access the NAMS Library catalog anytime/anywhere!
6/24/11 - eBooks are now available 24/7 at NAMS!
Thanks to the generosity of the NAMS PTAC, we have recently purchased eBook versions of the following books that are included in NAMS summer reading lists/suggestions:
The Hunger Games, by Suzanne Collins
The Red Pyramid, by Rick Riordan
Travel Team, by Mike Lupica
To access these books and read them online, follow the instructions that were included with the grade 7 and grade 8 summer reading packets. Enjoy using the NAMS Library's resources this summer!
6/11/11 - Check out the list of new books that arrived last month!
A Resource List of all the new books that were purchased in May has been created. To check out the list:
Go to the NAMS Library Catalog
Select "Resource Lists" in the column on the left
Select the "Public Lists" tab in upper right corner
Click "New Books - May 2011"
Click on the title to learn more about a book. Additional information can be found by clicking on the "TitlePeek" link below the image of the book cover
3/30/11 - We have a new library catalog!
Have you visited the NAMS Library Media Center recently and discovered our new library catalog when you were searching for books? The good news is that you can also use our online catalog from any place in NAMS, as well as from home! To check out our catalog, just go to the NAMS website and select "Library Catalog" from the "Library" section in the menu on the left. Hope that you like the new graphical interface! When you view your search results, click on the title of an item to learn more about it. Would you like to read a longer summary of a book, or see what reviewers say about it? Once you're on the page for an item, click the "TitlePeek" link under the image of the book cover.
Enjoy creating your list of what you want to read next!
11/8/10 - Let us know what book(s) you recommend for addition to the collection @ your NAMS Library Media Center!
Have you read any great books lately that you think should be added to the NAMS Library Media Center's collection? Have you read a book that you think that your classmates would enjoy being able to check out of the NAMS Library to read? Has a new book in your favorite series been published recently? If your response to any of these questions was "yes", then go to the Readers' Advisory page and fill out the Book Recommendation form to let us know what fiction or nonfiction book(s) you recommend to be purchased and added to your library's collection!
10/6/10 - Do you have Stevens Memorial Library fines that prevent you from using your library card?
October is Fines Amnesty Month at Stevens Memorial Library for all North Andover Public Schools students. If you have fines for overdue or lost Stevens Memorial Library books or other materials, and have been unable to use your library card to borrow books, please stop by Stevens Memorial Library this month to have your fines waived and renew your borrowing privileges. If you do not have a Stevens Memorial Library card, this month is a great time to apply for one – they're free to all North Andover residents! Please stop by the NAMS library if you have any questions about how you can apply for one. The goal is to make sure that every NAMS student has a valid Stevens Memorial Library card!
9/15/10 - Just arrived!
Have you checked out the "Coming Attractions" posted at the entrance to your Library Media Center? The good news is that most of those books just arrived and are now available for you to check out @ your Library Media Center! You'll find lots of additions to some of your favorite series:
Ranger's Apprentice, by John Flanagan

Erak's Ransom
The Kings of Clonmel

The Secrets of the Immortal Nicholas Flamel, by Michael Scott
The Winnie Years, by Lauren Myracle
Redwall, by Brian Lacques
The Hunger Games, by Suzanne Colline
Maximum Ride, by James Patterson

Saving the World and Other Extreme Sports
MAX

STORM, by E. L. Young
Are you interested in starting a new series, and did you love reading the Percy Jackson and the Olympians series? Then you might want to check out The Red Pyramid, the first book in Rick Riordan's new series, The Kane Chronicles. If you're looking for suspense and adventure, then take a look at Middleworld, the first book in The Jaguar Stones series by J & P Voelkel.
Do you enjoy reading mysteries? Then check out the following books that just arrived @ your Library Media Center:
The London Eye Mystery, by Siobhan Dowd
Closed for the Season, by Mary Downing Hahn
And there's more...
The Total Tragedy of a Girl Named Hamlet, by Erin Dionne
Woods Runner, by Gary Paulsen
Lawn Boy Returns, by Gary Paulsen
Flush, by Carl Hiaasen
Dream of Night, by Heather Henson
The Brooklyn Nine: A Novel in Nine Innings, by Alan Gratz
How to Survive Middle School, Donna Gephart
Stop by your Library today and check them out!
6/9/10 - Thank you to the NAMS PTAC and Students

As a result of all your hard work during last fall's Magazine Drive, your Library Media Center received very generous support from the PTAC this year. With that funding we have been able to start building a collection of graphic novels, a very popular and growing book format for children, young adults and teens. The combination of text and pictures in these books appeals to a variety of learning styles, and supports differentiated instruction. There's even a book to help you create your own graphic novel in our collection! We also added nonfiction books that meet curriculum needs, as well as a few popular fiction titles. In addition, we purchased a subscription to the online version of Lands and Peoples, a frequently used reference set that supports our 6th grade social studies curriculum. This updated digital version will be able to be used at school by multiple students at the same time (unlike our older print version), and will also be available for students to access from home with a user name and password that will be distributed next fall. Many thanks to all who helped make these additions to your Library possible!
3/18/10 - Help us build a graphic novel collection!



Respond to the Graphic Novel Survey

Thanks to our students' hard work during last fall's Magazine Drive, the NAMS Library Media Center is planning to purchase a small collection of graphic novels this spring. While many of you are familiar with graphic novels, for some of you this may be a new format. Graphic novels combine text and pictures to tell a story (fiction) or provide information (nonfiction), and have been growing in popularity in recent years.

NAMS students are invited to help us select a small collection of graphic novels to add to your library by responding to an online survey. In this survey, you will be presented with a list of 31 graphic novels that have been recommended for middle school students by professional sources, and will be asked to check those that you have already read and those that you think that you might be interested in reading or re-reading. Click here to go to the survey. Thank you for telling us which books your prefer and helping us to continue developing your library!

Please remember that you should never share any personally identifiable information online.
3/10/10 - Are you looking for a new book to read?

The students in 6E have lots of suggestions! After writing reviews of books that they recently read, the students recorded their reviews as podcasts, using GarageBand. If you want to check out their recommendations, go to
the 6E Eagles webpage and click on the link to Student Work. Enjoy listening to those book reviews and making a list of books to check out! Many of the books are available @ your Library Media Center.
1/26/10 - The Newbery winners for this year were...



John Newbery Medal: When You Reach Me, by Rebecca Stead

Newbery Honor Books:
Claudette Colvin: Twice Toward Justice, by Phillip Hoose
The Evolution of Calpurnia Tate, by Jacqueline Kelly
Where the Mountain Meets the Moon, by Grace Lin
The Mostly True Adventures of Homer P. Figg, by Rodman Philbrick
Have you read any of these books yet?
1/19/10 - This year's Newbery Award winners...



...were announced yesterday, January 18. Any guesses as to which book published in 2009 won the John Newbery Medal for the most outstanding contribution to children's books? For this award, "children's books" includes any books that are written for children up to, and including, age 14. Four additional books were named Newbery Honor Books. Which book published during 2009 would you have nominated for the most outstanding contribution to books for students through age 14?
9/25/09 - Have you visited your school library yet this year?



Lots of new new books have arrived! We've added to some of your favorite series and started several new series, such as:
Underland Chronicles - follow the quests of Gregor in this suspenseful fantasy series by Suzanne Collins
The Secrets of the Immortal Nicholas Flamel - by Michael Scott
Regarding the... - a multi-genre series by Karen Klise
Maximum Ride - fast-paced adventure by James Patterson
if you're looking for sports fiction, you might want to check out:
Football Genius and Football Champ - by Tim Green, a former defensive end with the Atlanta Falcons
The Desperado Who Stole Baseball - a prequel to The Boy Who Saved Baseball, by John H. Ritter
Sport Shorts: An Anthology of Short Stories - a collection of short stories, based on the athletic experiences of notable children's and young adult authors
Looking for adventure, then check out:
Airborn - fly to an imaginary outerspace world, and encounter pirates and imagined creatures in the first of a new series by Kenneth Oppel
Did you enjoy reading Fever 1793, by Laurie Halse Anderson? Check out Chains, her new award-winning historical fiction about a slave who spies for the rebels during the Revolutionary War. You might also enjoy reading Soldier's Secret: The Story of Deborah Sampson, a historical novel by Sheila Solomon Klass, based on the true story of a young woman's participation in the Revolutionary War.

If you enjoy reading graphic novels, check out:
Bone: Out from Boneville, by Jeff Smith
Bone: The Great Cow Race, by Jeff Smith
Into the Volcano, by Don A. Wood
These books are only a sampling of the recent additions to our collection - we have lots of other new books to select from when you visit your library. When you stop by to check them out, take a look at the Playaway® audiobooks that were added to the collection at the end of last year. If you read or listen to a book that you would like to recommend to other students, please ask Mrs. Bate for a NAMS Star Review form.
9/7/09 - A new year begins...

Hope that all of you enjoyed the long weekend and are looking forward to our first day of school! When you walk down the hall by the library on Tuesday, make sure that you check out the Coming Attractions @ your Library signs. We have lots of new fiction books on order. Hopefully they'll arrive within the next few weeks. In the meantime, you can check out the descriptions of the books that are posted inside the library, and ask to have your name put on the reserve list for any books that you are especially eager to read. While you wait for the new books to arrive, how about checking out something else from our diverse collection of fiction and nonfiction. Or perhaps you'd like to try a PlayAway®. There are so many great books and audiobooks to choose from @ your Library!
8/10/09 - Looking for some new books to read?

Check out your Library Media Center's Reader's Advisory page. You'll find links to several lists of award winning books, books in series, and books to meet specific interests.

Make sure that you check out the NoveList K-8 database (the User ID and Password are the same as you used to access the Student Research Center database from home last year). Did you read a great book this summer and want to find something similar to read next? Try searching for that book in the NoveList K-8 database and then click the "Find Similar Books" link on the page that describes the book that you searched for.

Happy reading!
6/21/09 - Recent happenings in the NAMS Library Media Center:
Check out the podcasts created by students in 6E! After using the NAMS Library Media Center's resources to gather information on the five themes of geography for various countries, students organized their information to communicate it in creative ways. They then learned how to use GarageBand to record and share their resulting podcasts. Watch for more applications of this technology next year!
The NAMS Library Media Center recently hosted an exhibit of the model homes created by students in 7C. Take a tour of all the homes, which incorporated energy efficiency, renewable energy, catastrophic event resistance, and eco-friendly building materials. This was an amazing exhibit of students' application of investigations made over the course of the year in Earth Science, as well as their creativity!
6/8/09 - New Playaways® have arrived!
The Giver, by Lois Lowry
Holes, by Louis Sahar
Inkheart, by Cornelia Funke
The Lightning Thief, by Rick Riordan
Little Women, by Louisa May Alcott
Princess Academy, by Shannon Hale
Crash and The Fellowship of the Ring should be arriving shortly. Check them out!
6/3/09 - More new books:
What If We Do Nothing?: Rain Forest Destruction, by Ewan McLeish
What If We Do Nothing?: Poverty, by Cath Senker
The Mysterious Benedict Society and the Perilous Journey, by Trenton Lee Stewart - The Mysterious Benedict Society returns for a new adventure
The Calder Game, by Blue Balliett - mystery and art combine in this 3rd book in the Chasing Vermeer series
5/26/09 - Recent additions to our collection:
The Last Olympian, by Rick Riordan – the 5th (and final) book in the Percy Jackson & the Olympians series
Necropolis, by Anthony Horowitz – book 4 of The Gatekeepers series
5/19/09 - ...and the winners are:
Crash
The Fellowship of the Ring
The Giver
Holes
Inkheart
The Lightning Thief
Little Women
Princess Academy
Since these titles all received the most votes in the recent Playaways® Survey, the Playaway® audiobook version of each title has been ordered. Watch for their arrival in the Library Media Center! Many thanks to all those who voted and helped select new Playaways® for our library.
5/14/09 - Thank you for your responses to the
Playaways®
Survey!
The votes have been gathered and the list of winning titles will be posted soon. Watch for the list of new Playaways® that will soon be available in the NAMS Library Media Center.
5/4/09 - Playaways® Survey

New Playaways® will soon be ordered for the Library Media Center's collection! Thanks to our students' hard work during last fall's Magazine Drive, we will be able to purchase eight of these self-playing digital audiobooks to add to our growing collection. NAMS students are invited to help us select which Playaways® to order by responding to an online survey. Click here to add your votes. You will be asked to list your favorite genre and book, and then select the 5 Playaways that you are most interested in having the Library Media Center purchase.

Please remember that you should never share any personally identifiable information online.