NAMS Important News
Subscribe to posts
North Andover Schools Enrichment Council needs your help!
Have you ever wondered how NASEC supports the engaging, curriculum rich programming that your students and teachers love?
*Parent donations, along with a contribution from each school's PTO enables us to bring in fun, entertaining and enriching programs that not only make your students cheer, but also supplement the curriculum. 
*We receive no funding from the town or school district.
*Our Fall Direct Mail Campaign is well underway! We are so thankful for all of the donations we've received, but we still have a ways to go to reach our goal of $6500.
*As of this week we are 65% of the way there….reaching our goal will enable us to fully fund our 2019-2020 programs. 
Please consider making a donation today and make an impact in enriching the education of our North Andover students.
You can donate by using our Paypal link or by sending a check to:  
NASEC
P.O. Box 91
North Andover, MA 01845
https://sites.google.com/view/nasec/donate
Rob Buyea Book Order Form
Due: Monday, November 25, 2019
The North Andover Schools Enrichment Council (NASEC) is pleased to announce that Rob Buyea (North Andover resident and parent) will be visiting the 6th graders in December. In conjunction with this author's visit, we are offering an opportunity to purchase his books with a 40% discount. If you would like to take advantage of this opportunity, please fill out and return the attached order form with your payment of cash or check (made out to NASEC) to the main office at NAMS by November 25, 2019.
Checks should be made out to NASEC (40% discount is already reflected on the order form).
Books will arrive in the middle of December and will need to be picked up from NAMS or can go home with students in their backpack.
Any questions, please contact Karen Melota or Aya Goldman at karenmelota@gmail.com or ayay@verizon.net 
Please show your support for those with Diabetes and research to fight this disease by wearing jeans and/or blue on November 14th.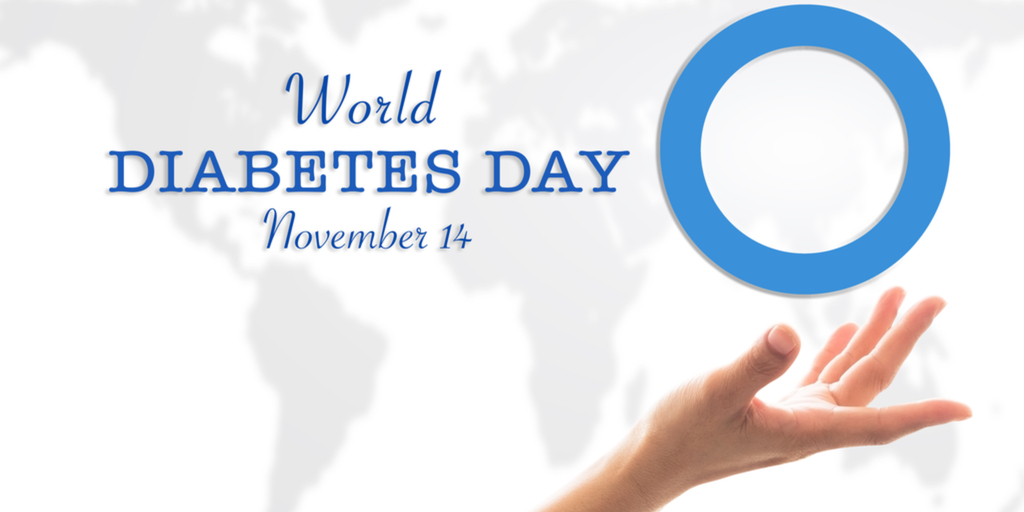 What is Diabetes?
Diabetes is a condition that affects both kids and adults. Diabetes is a disease that impacts how the body uses its glucose, which is a sugar that is a main source of fuel to keep you running. Once glucose gets into your bloodstream your pancreas produces a hormone called insulin. Insulin then helps the glucose get into the body's cells and ultimately gives the body the energy to function.
For kids impacted by diabetes their pancreas isn't working normally, and the insulin isn't being produced or working in the body like it should. If insulin can't get in, it will mean that the glucose then will not get into the cells normally so his or her blood sugar level gets too high.
There are two basic types of diabetes, type 1 and type 2. Type 1 is more severe because the pancreas just cannot make insulin and to fix type 1 you need to take insulin from a needle or a pump. In type 2 diabetes the pancreas can still make insulin but the insulin does not work in the body correctly so the blood sugar gets too high. If you have type 2 it can be managed with a good diet and exercise.
Although diabetes often affects your daily activities, the good news is that there are new products and equipment coming out every day to make it easier to manage diabetes. 
How can you help?
People can help by going to this link and buying kits for children who get diagnosed with diabetes. These craft kits help children stay calm when they learn that they have diabetes and are learning how to take care of themselves. These crafts are the wish list from the Joslin Center for Diabetes in Boston.
Thank you Gabe & Max Polonsky for putting this all together!
Check out some delicious Diabetic Main Dish Recipes below.
Black Bean Burgers
1 (16oz) can black beans, drained and rinsed
1/2 green bell pepper cut into 2 inch pieces
1/2 onion, cut into wedges
3 cloves garlic, peeled
1 egg
1 tablespoon chili powder
1 tablespoon cumin
1 teaspoon Thai chili sauce or hot sauce
1/2 cup bread crumbs
Directions: 
If grilling, preheat an outdoor grill for high heat, and lightly oil a sheet of aluminum foil. If baking, preheat oven to 375 degrees F (190 degrees C), and lightly oil a baking sheet, In a medium bowl, mash black beans with a fork until thick and pasty,In a food processor, finely chop bell pepper, onion, and garlic. Then stir into mashed beans, In a small bowl, stir together egg, chili powder, cumin, and chili sauce, Stir the egg mixture into the mashed beans. Mix in bread crumbs until the mixture is sticky and holds together. Divide mixture into four patties, If grilling, place patties on foil, and grill about 8 minutes on each side. If baking, place patties on baking sheet, and bake about 10 minutes on each side. 
Italian Sausage Orzo
8 cups water
3 teaspoons reduced-sodium chicken bouillon granules
1-1/2 cups uncooked whole wheat orzo pasta (about 8 ounces)
1 package (19-1/2 ounces) Italian turkey sausage links, casings removed
1/2 cup chopped sweet onion
2 garlic cloves, minced
3 plum tomatoes, chopped
1/2 cup chopped roasted sweet red pepper
1/8 teaspoon salt
1/8 teaspoon pepper
1/8 teaspoon crushed red pepper flakes
1/3 cup chopped fresh basil
1/4 cup grated Parmesan cheese
Directions
In a large saucepan, bring water and b a bouillon cube to a boil. Stir in orzo; return to a boil. Cook until al dente, 8-10 minutes. Drain orzo, reserving 3/4 cup cooking liquid.
In a large skillet coated with cooking spray, cook and crumble sausage with onion and garlic over medium heat until no longer pink, 6-8 minutes. Stir in tomatoes, roasted pepper, salt, pepper, pepper flakes and orzo. Heat through over medium-low heat; stir in reserved cooking liquid to moisten if desired. Remove from heat; stir in basil and cheese.
You may find even more recipes
here
and
here
Monday, November 11, 2019 - Happy Veterans Day
To all of our North Andover Veterans, thank you for your service!
The 11th Annual Family Geography Night will be held on Thursday, October 24, 2019 from 5:30-7:30 p.m. Please check in at the Symmes Lobby for a program of events and locations.  The evening will include many activities for you to enjoy such as a performance by the Genki Spark, the Earth View inflatable globe, Geography Family Feud, giant maps, and of course - African Cookies!  
Speaking of cookies, if you are a volunteer baker please drop off all cookies to the NAMS Main Office no later than Wednesday, October 23, 2019.
Also on site will be Big Al's Grill serving up Italian sausage and grilled hot dogs! Big Al is only accepting cash for this event so please plan ahead and be sure to check out his menu below.
Please remember this is a "Family" Geography Night so we encourage you to participate in all activities along with your child.
BIG AL'S GRILL - Geography Night Menu
SAUSAGE $7.00
HOT DOG $3.00
PEPPERS & ONIONS $1.00
CHIPS $1.00
COTTON CANDY $5.00
32 OZ FRESH SQUEEZED LEMONADE $7.00
GATORADE $2.00
SODA $1.00
WATER $1.00
COOKIES $2.00
You and your family are cordially invited to the NAHS Auditorium on October 26, 2019 from 5:00-7:30 p.m. for a Halloween Movie Night Fundraiser. 
Tickets are $7 each with a cap of $25 maximum cost per family.
Food and Drinks will also be available for purchase.
Attached is the Movie Night Flyer or you can access it here.
We still need additional assistance and volunteers to make our annual NAMS Book Fair a success.
The NAMS Book Fair is scheduled for October 23-25, 2019 during the school day and will also be open on the evening of October 24th during Geography Night.
Please donate whatever time you can to assist in helping our students check out books during the book fair.
NAMS KNIGHTS' CLOSET
The NAMS Knights' Closet is a new program designed to help meet the basic needs of our students. We aim to create a "mini store" that our students in need can access and "shop" for up to date and in style clothes which fit properly and are seasonally appropriate. Students will be able to discreetly access the Knights' Closet when referred to guidance or nursing by teachers and other staff members.
Our goal is that by meeting some of our students' basic needs, they can feel good about themselves and confidently get on with the business of focusing on their job of getting  a good education.
Our Knight's Closet Needs Your Help!
We will be accepting donations in the main front lobby of NAMS on Tuesday, October 22, 2019 and Wednesday, October 23, 2019 from 9-11 a.m. and 5-7 p.m. on both days. 
Items the Knights' Closet will be accepting:
Fall / Winter middle school sized clothes (jeans, sweats, leggings, sweatshirts, long sleeved shirts, sweaters , jackets, sneakers, boots, etc) that are new, like new, or in excellent condition - no stains or tears, please. The goal is to share with our students things that make them feel and look good. A general guideline is if your own student wouldn't happily wear it, the Knights' Closet probably won't use it. 
We will also be accepting:
NEW boys and girls underwear 
NEW boys and girls socks
NEW black leggings 
Additional needed items include: 
Sturdy plastic hangers -no wire hangers, please  
Large new storage bins with lids ( Rubbermaid, Sterlite, etc) 
The Knights' Closet will also be accepting monetary donations so that needed items may be purchased as the year goes on. Please make checks payable to North Andover Middle School. 
The Knights' Closet would like to have 2-3 parent volunteers per shift to accept and organize the donations. As the Knights' Closet grows and expands, there may be more volunteer opportunities. 
We are very excited to get this project up and running and appreciate all the support that has been offered around it. 
Are you interested in volunteering? Please contact Debbi Raffalli  (Raffallid@northandoverpublicschools.com) or Kathleen Pease (Peasek@northandoverpublicschools.com) directly.
This Wednesday is an early release for students, who will be dismissed at 1:05 p.m.
The NAMS Cross Country Meet in Newburyport has been cancelled for today, Thursday, October 17, 2019.