NAMS Important News
Subscribe to posts
NAMS online Literary Magazine will be meeting this week!  If you are interested in publishing your writing or artwork, then come after school this TUESDAY, January 15 OR THURSDAY, January 17 for an informational meeting.  We will meet in F108 with Mrs. Leonardis. All students and genres of art are welcome!
Please see attached flyer.
Dear 8th Graders and Parents,
North Andover Youth & Recreation Services will be hosting our 28th Annual 8th Grade Dress-
Up Dance on Friday, January 25th 2019 from 7:00-10:00 p.m. at the Youth Center. Please adhere 
to the following guidelines to help us make this another successful event for our 8th graders. If 
you have any questions, please contact Demi at 978-682-9000 or dtetrault@nayouth.com.
Please direct questions to the Youth Center; the Middle School has nothing to do with this 
event. 
This dance is for 8th grade residents of North Andover ONLY! 
In accordance with NAMS, we ask that attendees do not take the day off of school or get 
dismissed early on 1/25.
Boys are expected to wear shirt, pants, tie, shoes, and blazer or suit jacket if they would 
like. No hats, sneakers, or jeans. No tuxedos.
Girls are expected to dress appropriately. Expensive prom dresses are inappropriate 
for this event.
No Limos!
8th graders are encouraged to come in groups as opposed to bringing dates.
The event will be chaperoned by Youth & Recreation Services staff.
Baked goods and drinks will be provided by Youth & Recreation Services staff.
Youth & Recreation Services staff will take pictures of all the night's festivities.
No participants will be allowed to leave the dance before 10:00 p.m. without a 
parent/guardian coming into the Youth Center to pick them up.
Tickets
Tickets are $10 for Youth Center members and $15 for non-members. Tickets will be 
sold during NAMS 8th Grade lunch on Tuesday 1/22 and Wednesday 1/23. Tickets will 
also be sold after school at the Youth Center on Wednesday 1/23 and Thursday 1/24.
Tickets must be presented at the door. Tickets will not be sold at the door!
This annual event has been a major success for the past twenty seven years, and we look 
forward to another successful event!
Thank you,
North Andover Youth & Recreation Services Staff
NAMS donated an incredible 4,441 lbs of goods and over $500 this year to Bread & Roses!  Our school community has truly made a difference helping those in need during this holiday season and well into the new year. Well done NAMS!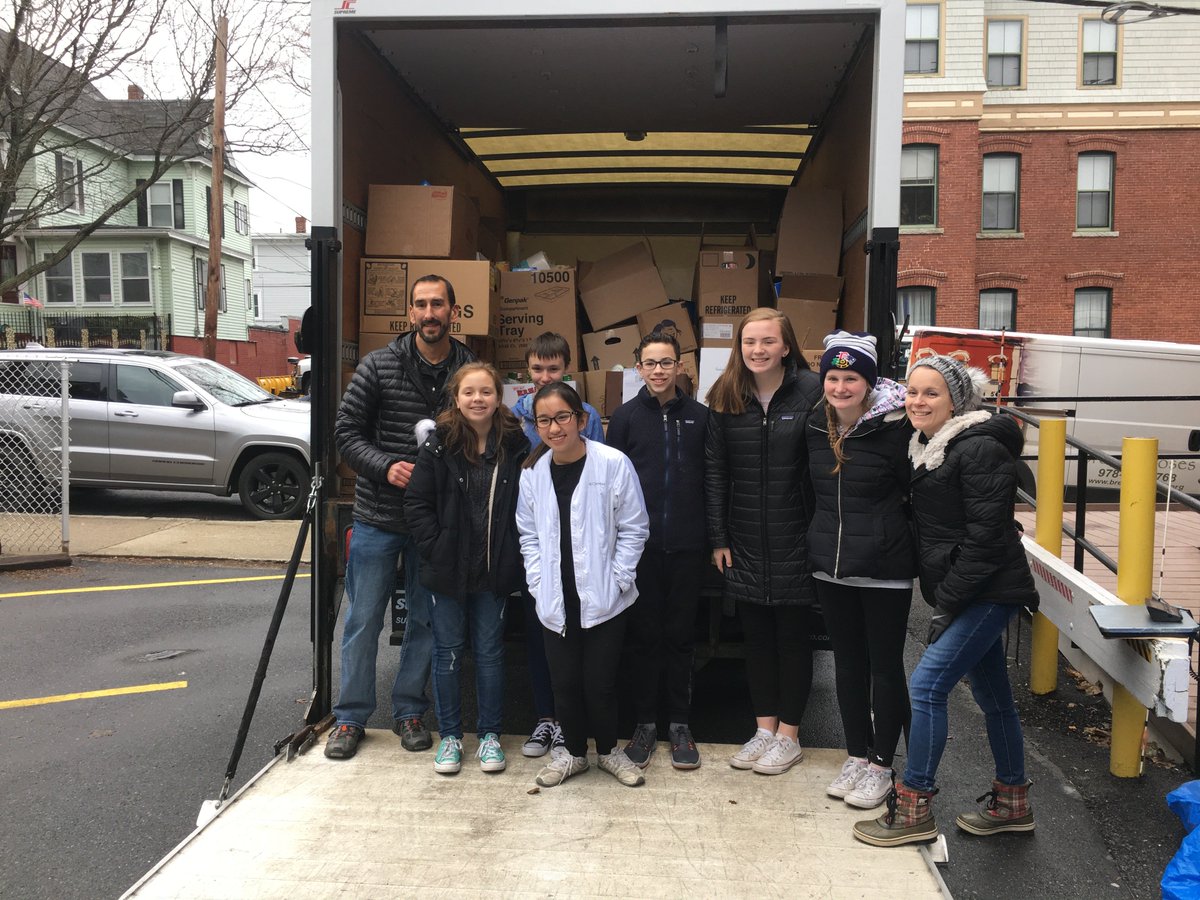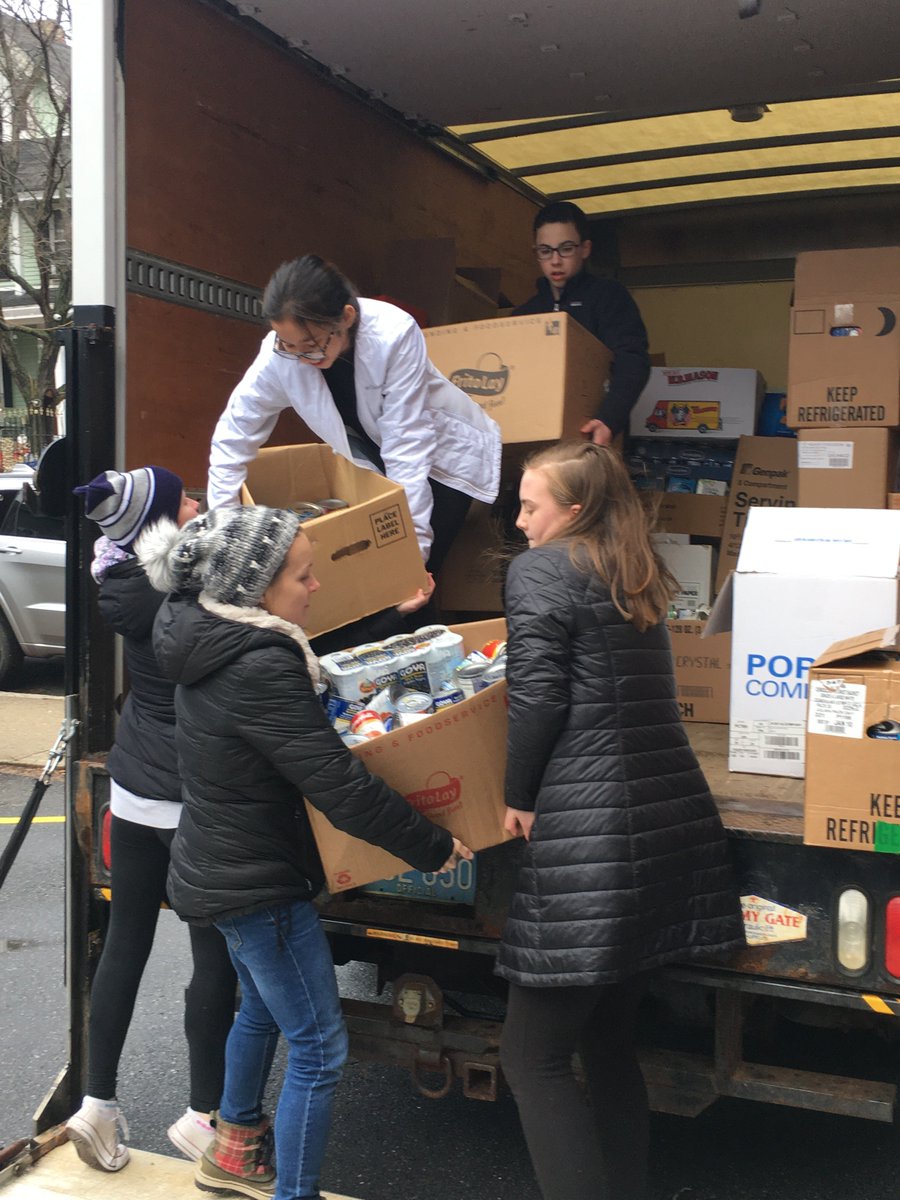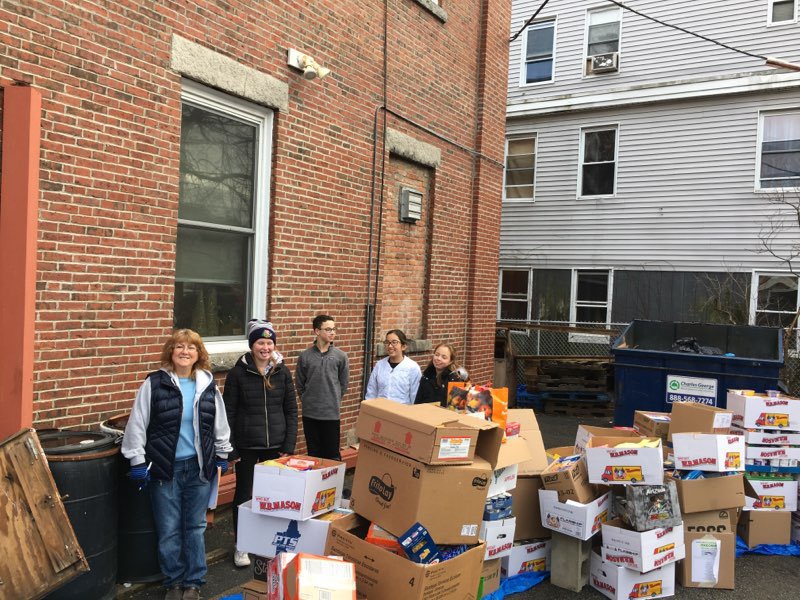 NAMS PTAC is hosting a Comedy Night Fundraiser on Friday, January 25th at the China Blossom Restaurant.  
Featuring: Mike McDonald, Scott Higgins, & Dan Gil
Doors open at 7:00 p.m. 
Showtime: 8:30 p.m.
Tickets: $25 per person
Order Now - Only 140 tickets will be available!
Please see the attached flyer for information on the event and ordering tickets.
INTRODUCING...
the Beyond the Classroom WEBSITE
https://nak12.net/beyondtheclassroom
North Andover Public Schools believes learning can take place beyond the walls of a classroom! We're excited to share with your our website which describes various learning opportunities. The newest initiative is the implementation of "BEYOND THE CLASSROOM" school cancellation days during the 2018-2019 school year. Should they be needed, these alternative school days will go into effect after the 4th school cancellation day. The following provides some general information. Please visit the Beyond the Classroom website for additional information.
After the 9/14/18 school cancellation day, our last day of school is currently scheduled for Tuesday, June 18th.

If school is cancelled 3 additional times, we will make up each of those days with the last possible day of school being Friday, June 21st.  

If school needs to be cancelled more than a total of 4 times, students will be assigned independent learning experiences to complete instead of making up cancelled days. These Alternative School Days have been named Beyond the Classroom Days.
The website provides specific information about all Beyond the Classroom expectations.

You can view the FAQ's for answers to questions you might have.

Click on your child(ren)'s school for specific assignments. Due to copyright restrictions, students will need to log in using their NAPS login. Directions of how to access this via Powerschool are also on the website.

Teachers will be reviewing assignments and expectations with students in advance of the 5th school cancellation day and sending home hard copies as needed.

The website also includes Superintendent Snow Day Challenges for school cancelation days #2, 3 and 4 as well as Supplemental Learning ideas.
North Andover Middle School MSBA Statement of interest Status Update: December 18, 2018
We have recently been notified by the Massachusetts School Building Authority (the "MSBA") that our 2018 Statement of Interest (the "SOI") submission for our middle school expansion has been reviewed and North Andover Middle School will not be invited into the MSBA's Eligibility Period at this time.
Overall, the MSBA received 70 SOIs from 56 different school districts for consideration in 2018. In reviewing SOIs, the MSBA identifies the school facilities that have the greatest and most urgent need based on an assessment of the entire cohort of SOIs that are received for consideration each year.
The Town of North Andover remains committed to collaborating and partnering with the MSBA and will be working closely with them to refile this Spring. It is important to note that it often takes communities three to four submissions (this was our 2nd submission supported by both the Board of Selectmen & School Committee) to the MSBA for approval to move forward in the MSBA eligibility pipeline. As Superintendent and Town Manager, we are committed to our District's goals of reducing class size and providing the best spaces possible for teachers to teach and students to learn. For additional information see below.
Sincerely,
Dr. Gregg T. Gilligan, Superintendent
Andrew Maylor, Town Manager
NAMS  Expansion Information & the MSBA
As many of you may know, we are concerned about the large class sizes at the Middle School, which average 24.6 students per  class - the largest in the district. We are also worried about the antiquated science labs. We believe that a renovation to the existing structure makes the most sense, possibly building a Science wing and converting the existing Science labs into regular classrooms.  This would allow us to add the additional classrooms needed to increase the number of teams at each grade level. Of course, the exact plan would need to be studied and vetted.
The SOI is the first step in the MSBA's application process. Submittal of an SOI does not commit a community to the project, nor does acceptance of the SOI commit the MSBA to approving and funding the project.  An SOI is simply the process for a community to identify a problem to the MSBA by specifying the deficiencies present in a given building.
The MSBA rates the SOIs received based on the severity of the deficiencies specified. In an average year, the MSBA will receive 80-90 SOI's and will usually invite less than 20% of these into the eligibility period. Many districts re-submit an SOI on the same project without ever getting invited into the eligibility period. The number of times a project is submitted does not weigh on the decision to move it forward. Each submittal  is strictly rated based on the severity of the problem relative to the other projects submitted that year. Additional information on the MSBA process, SOI submittals and a complete list of current projects can be found on the Massachusetts School Building Authority's website.
It is important to understand that the process is long even for those projects that are invited into the eligibility period. Communities are given 9 months to complete the eligibility requirements, 12 months to form the project team, 24 months to complete the feasibility study and schematic design, 4 months to obtain the funding, 12 months to complete final design, and then however long construction takes. This is up to 5 years before construction even starts, in addition to your construction time. In general, the timeline from acceptance of an SOI to moving into a building is 6 ½ to 7 years, and that assumes the SOI is accepted in the first year.  Overall costs of the project are often impacted by the added requirements MSBA may have for the project and by inflation in construction costs that occur from year to year while the project is being worked through this process.
All of these factors have to be taken into account when considering whether or not to complete a project through the MSBA process, but the only way to consider the MSBA process as an option is by submitting an SOI.
NAMS Culture Quilt
The World of Difference program has started a school wide project that we are calling the "Culture Quilt."  Our students were instrumental in planning this and are excited to roll this out to you all! We are looking for all the participation we can get!
What is a culture quilt?
A culture quilt is a compilation of student illustrations demonstrating their heritages, backgrounds, and culture.  The goal is to showcase all of the amazing diversity that exists here at NAMS.
How Does this Work?  
Each student at NAMS will create their own "quilt square" using a template created by the World of Difference group.  You may find the template and detailed directions here.  Completed qulit squares should be brought to the main office of NAMS or may be placed in the mailboxes of Ms. Duchesneau or Ms. Blaney.  Please have students include their names on their submissions! All quilt squares are due by December 21st.
Where Will the Finished Products Go?
After winter break, World of Difference students, Ms. Duchesneau, Ms. Blaney, and staff volunteers will be working together to put this onto giant rolls of red paper.  The final product will be hung up in the main lobby.
Prizes!
Any students (and teachers!) who submit a quilt square will have their name placed into a drawing for some fantastic prizes!
Thank you in advance for all your hard work and participation!
Best Wishes,
Rebecca Duchesneau, Michaela Blaney, and the World of Difference kids!
Opportunity for Current NAMS Grades 7 & 8 Students
FIELD ECOLOGY AND GEOLOGY COURSE – TETON MOUNTAIN SCHOOL, JACKSON, WYOMING
August 2-11, 2019
Approximate Cost: $3,500 which includes everything (i.e. food, travel, lodging, instruction)
Tentative Itinerary and Course Objectives:
This summer field course will take place on the campus of the Teton Mountain School in Jackson, Wyoming.   Jackson is just outside Teton National Park and an hour south of Yellowstone National Park, both of which are areas renowned for their biological and geological wonders.  Teton Mountain School is a field school that specializes in teaching science programs about the Teton/Yellowstone ecosystems to k-12 students. This class will focus on teaching students about the local ecology and geology/geomorphology of the area.   For 6 days, we will stay in dormitories at the Teton Mountain School in Jackson. Here we will look at the geology and glacial geomorphology of Jackson Hole, so that students understand the geology that created the "hole"/valley where the town is located, and the surrounding Teton Mountains.  Then we will look at how the glaciers have weathered these mountains and created their current features and topography on a hike up into the valley to an active glacier. We will also study the ecology of the unique ecosystem within Jackson Hole. We will also spend 5 days and 4 nights touring and camping in Yellowstone National Park.   This section of the class will cover several different subjects that are unique to Yellowstone. We will study the geology that is behind the formation of the remarkable geologic features found in Yellowstone, such as geysers and hot springs, as well as the volcanic geology that created the park itself (it is a hotspot, much like Hawaii, but in the center of a continent).   We will hike to a fossil forest where entire forests were buried by volcanic ash and fossilized, leaving standing trunks of rock. We will also study fire ecology, looking at how Yellowstone has recovered from the devastating wildfires that burned much of the park a decade ago, and how this influences the ecology of the region. Finally, we will study how the reintroduction of wolves into the Yellowstone ecosystem and how this has changed the ecology of the park and the importance of top predators in other ecosystems.  
This class will be offered for credit through the summer school program.  It will include some pre-trip and post-trip research as well as a final assessment (research paper, project and/or final exam).  All meals, lodging, bedding, and transportation while in Jackson is included in the tuition price and will be handled by the Teton Mountain School.  Tuition will also include transportation to Logan Airport and the cost of the airline ticket to Jackson, WY. Linens, sleeping bag and pad, and camping equipment are all included in the price.  
If you are interested in applying to join this trip, complete the application here.
Craig Richard
richardc@northandoverpublicschools.com
The NAMS Robotics Team participated in its first competition this past Saturday at North Andover High School.  They were able to earn one of two awards allotted to middle schools, the Judge's Award. Our students made quite an impression by their knowledge and preparation based on the thoroughness of their engineering notebooks. This was a really great start to the year.  We are looking forward to more updates in January, when the season really gets into full swing.