NAMS Important News
Subscribe to posts
Please click on the link below for a pdf of the schedule.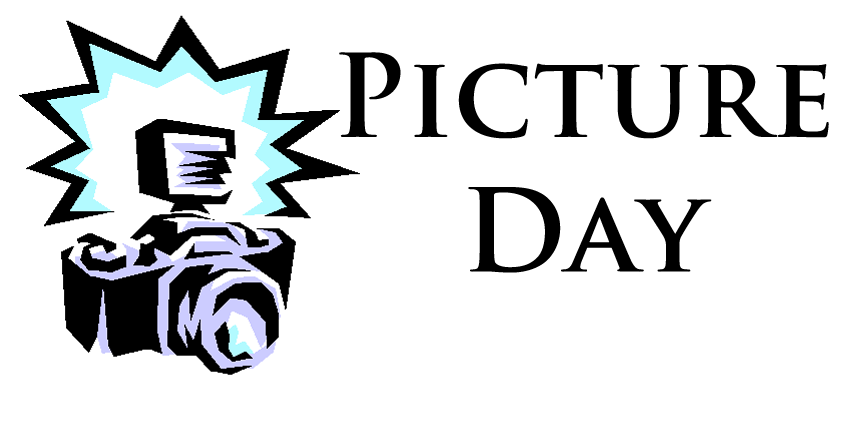 NAMS Picture Day has been rescheduled for Friday, September 28th.
Students should hand their order form to the photographer.  Blank forms are available in the office for students who may have misplaced their form.
All students should have their picture taken.
SUPPORTS AVAILABLE IN NORTH ANDOVER
IF YOU WANT TO HELP
We are collecting gift certificates in increments of $25.00 or less.
Donations can be dropped off at the following locations:
North Andover Youth Center, 33 Johnson Street

North Andover Town Hall, 120 Main Street

North Andover Public Schools Main Office, 566 Main Street
Gift certificates would be most appreciated from the following types of businesses:
Distribution of anything collected will be handled by Saint Michael/Saint Vincent de Paul
More information about distribution will follow shortly
Monetary donations can be made to the Greater Lawrence Disaster Relief Fund at Essex County Community Foundation.
Donations made will support those affected by the fires in the Greater Lawrence area.
To donate, visit: www.eccf.org/lawrenceemergencyfund
For more information, call the Essex County Community Foundation at 978-777-8876
IF YOU ARE IN NEED
*Please reach out to Rick Gorman at the Youth Center or Steve Nugent at the High School.
OTHER RESOURCES AVAILABLE ­
If you do not have hot water in your home.
NAHS STUDENTS can take a warm shower at the High School during the following times:
6:15 am - 7:15 am (weekdays only)

2:30 pm - 3:30 pm (weekdays only)
NAMS STUDENTS can take a warm shower at the Middle School during the following times:
6:45 am - 7:15 am (weekdays only)
YMCA - Andover/North Andover at 165 Haverhill St, Andover
Open for all residents from both communities for hot showers. You don't need to be a member. YMCA website for updates -
www.mvymca.org/
Annual Grade 8 Trip to Nature's Classroom
The dates of this year's Annual Grade 8 Trip to Nature's Classroom are as follows:
Team 8A - October 15-17, 2018

Team 8B - October 17-19, 2018

Team 8C - October 22-24, 2018
The Nature's Classroom location that we will be going to is Ocean Park, ME. You can access the Nature's Classroom website for Ocean Park here. Under School Program, you may learn what a typical day at Nature's Classroom looks like and more.
Many of our parents/guardians still need to register for this trip.  You can register for the trip through Community Pass. You will be receiving another email regarding how to access Community Pass through the Community Programs Department or you can use one of the two links below to register for this year's trip.  
Full payment of $230 will be due by September 30, 2018 and checks should be made payable to Town of North Andover.  Online payment and registration is available through Community Pass by clicking on the orange community pass portal button at the top left of the page. Nature's Classroom will be listed under the Excel Enrichment tab once you are logged in. (If you do not have an active community pass account, please call Community Programs at 978-794-3080 or email Lisa Foucault at foucaultl@northandoverpublicschools.com for assistance.
Existing Community Pass Members:
Click here or go to https://bit.ly/2wU6W94
Please visit the website found here or at the following address for information about the trip: http://www.northandoverpublicschools.com/departments/community-programs/nature-s-classroom
Please feel free to contact the Community Programs Department at 978-794-3080 or email Lisa Foucault at foucaultl@northandoverpublicschools.com with any questions.
Suggested Equipment List
https://drive.google.com/file/d/0B80lr9vJ5HNfb3M3V3B5ck1Cb2JkczN0MUV6V2o4WFRWdkY4/view?usp=sharing
Medication Form
https://drive.google.com/file/d/0B80lr9vJ5HNfOWtfUlpFTGYtVW4xc1lqaTByME56OXZuX29V/view?usp=sharing
Payments can be made on line electronically by using either Visa, MasterCard, Discover, American Express and ACH checking.  Please note that there is a convenience fee for all online payments. (Credit Cards 2.95% and EFT .40 cents) You may also register online and pay via paper check by clicking sign up - no payment at check out.
Please take note of the traffic flows for the new Anne Bradstreet Early Childhood Center (ABECC), the Middle School, and Atkinson Elementary. We ask your patience as we work through these new patterns, especially at the new school. We will be posting a video on Tuesday that will demonstrate the new pattern for the ABECC, and we will have plenty of staff on site to help direct traffic and to implement any changes that could improve flow. We thank you for your patience and welcome your input.
Middle School
 - those vehicles (cars and buses) that were exiting out Beacon Hill or onto Rte. 125 at the end of last year will now all exit out onto Rte. 125. They must turn left at the top of the road leading up to the ABECC, then turn right onto Rte. 125. Exiting onto Rte. 125 will remain a Right Turn Only. Cars will still be able to exit out to Parker Street as well.
Atkinson Elementary - pick up and drop off will remain the same as it was at the end of last year. Cars and buses will enter through Phillips Brooks and will follow the directions of staff, then will proceed out Beacon Hill Rd. onto Mass. Ave.

Anne Bradstreet Early Childhood Center (ABECC) - cars and buses will enter the Middle School from Main Street. Cars will drive to the right of the Middle School and then around the back to access the road up to the ABECC. Cars will be restricted to the right lane as they make their way up to the parking lot. Cars will then proceed around the outside of the parking lot and will follow directions from staff for drop off and pick up. They will then turn right out of the parking lot and exit onto Rte. 125 (Right Turn Only). Buses (and ONLY buses) will travel around the left of the Middle School and use the left lane heading up to the ABECC. They will discharge in the bus loop on the side of the building and then exit onto Rte. 125 (Right Turn Only). There will be no entry into the site from Rte. 125. Preschool parents are asked to not join the drop off cue in the morning until 8:35 because they will not be able to drop off until that time and joining the cue prior to 8:35 will slow down the drop off for Kindergarten students.
Thursday, October 4, 2018 from 6:00-8:00pm.  Mark your calendars!