NAMS Important News
Subscribe to posts
Support our Spring Clothing and Shoe Drive
Please donate clothes and shoes for needy children ages 4 and up as part of our Spring 2019 Clothing & Shoe Drive. There will be collection bins located in the North Andover Middle School and at the North Andover Youth Center. All donations will go to the non-profit
Cradles to Crayons
organization which helps children in struggling situations such as homelessness and poverty. They provide everyday necessities to children such as blankets, shoes, and clothes who might otherwise not have access to these things. The wish list for the drive consists of new or gently used clothes and shoes for kids 4 years old and up. The drive will be held from Monday, March 25th through Thursday, April 4th. Thank you for your support.
Good morning Grade 8 Families,
I hope that this message finds you and your family well.  On March 11, 2019 at 2:30 p.m. current Grade 8 students and parents/guardians will be able to review what courses students have been recommended for in Grade 9 in PowerSchool.
After you have logged into PowerSchool, you will want to select the "Class Registration" option. You will not be able to see this information using the PowerSchool App so please be sure to log into your PowerSchool account via a computer.   
NAMS teachers make recommendations for a student's placement for the following year based on the classroom performance of the student, the grade the student earns, and the student's potential to be successful in the subsequent year's course. Teachers, who see the student every day in the classroom, are best equipped to make this decision.
If a family doesn't agree with the teacher's recommendation, the student must...
Speak with the teacher giving the recommendation about why the recommendation was given.  If the student would still like to be placed in a higher level, the attached Recommendation Override Form should be completed and returned to the subject area teacher or the NAMS main office no later than 2:00 p.m. on Monday, March 25, 2019.
If a family overrides the teacher's recommendation, the following criteria will apply:
The student will not be permitted to drop back down to the level they were recommended for once the class has begun. Student's schedules will not be changed until the end of the Trimester.

The student will not be allowed to audit the class they override.

The student will not be allowed to withdraw (W) from the class they override.
Finally, the ability to see recommendations in PowerSchool will be open at 2:30 p.m. on March 11, 2019.
The deadline to complete and submit a Recommendation Override Form is due by March 25, 2019 at 2:00 p.m.
Regards,
Jorge Goncalves
Principal
Register now for the 6th Annual Matthew Harty Mito Classic - Street Hockey Fundraiser 
The 6th Annual Matthew Harty Mito Classic will be held at the North Andover Youth Center April 9, 2019 beginning at 3:00 p.m.
Play street hockey to help raise funds to help those with mitochondrial disease go to camp. See the school website for more information on how to sign up and register your team online. 
Please check out the attached flyer for more information.  You can sign up a team and learn more about this fundraiser 
here
.
Dear Grade 8 Families,
I wanted to share a Grade 8 Essay Contest I was recently made aware of though the Massachusetts Municipal Association. The purpose of this contest is to raise awareness and interest among 8th grade students about local government issues and to encourage participation in local government and Massachusetts communities.
For all of the information, please see that attached flyer.  
For your essay, select one political or community issue that impacts people in your city or town. If you were the Mayor or a member of the Select Board in your city or town, how would you bring positive change to this issue? You may consider financial limitations, the size of your city or town and available resources. Include examples of the changes that you would make as the Mayor or a member of the Select Board and how those changes would impact your chosen issue.
Essay Contest Rules:
Only current 8th graders in Massachusetts are eligible to participate.
Word limit: 750 words or less, excluding the title.
Well-organized, with an introduction, a body and a conclusion.
Typed and double-spaced in size 12 Times New Roman font.
Printed on one side of paper only. • Include two (2) copies. (No submissions will be returned.)
The student's name, school, and city or town must be at the top of the page.
If students are participating as part of a class or school project, each student must submit an individual essay. Only one essay per student.
Mail your essay to: MMA Essay Contest, One Winthrop Square, Boston, MA 02110.
Essays will be judged on originality, content, grammar and spelling, and understanding of local government. All decisions of the judges are final.
Cash prizes will be awarded to the first ($500), second ($250) and third ($150) place winners, and the first-place essay writer will be invited to attend the Municipal Month celebration at the State House in May.
Winners will be notified in April.
All contestants agree to publication on the Massachusetts Municipal Association's website. Winners may be asked to provide a photo to appear with their published essay.
Please direct any questions to Alandra Champion: achampion@mma.org
Deadline: Essays must be postmarked by March 22, 2019.
Good afternoon NAMS Families,
I hope that this message finds you and your family safe and warm on this snow day.  Our DPW and custodian have been working hard clearing snow and preparing for our students and staff's return to school tomorrow.  Our school alternates between a Day 1 and Day 2 schedule.  Could you please inform your child that tomorrow will be a Day 1 and that they will be attending the same classes they normally would Tuesday this week.

Thank you,

Jorge Goncalves

Principal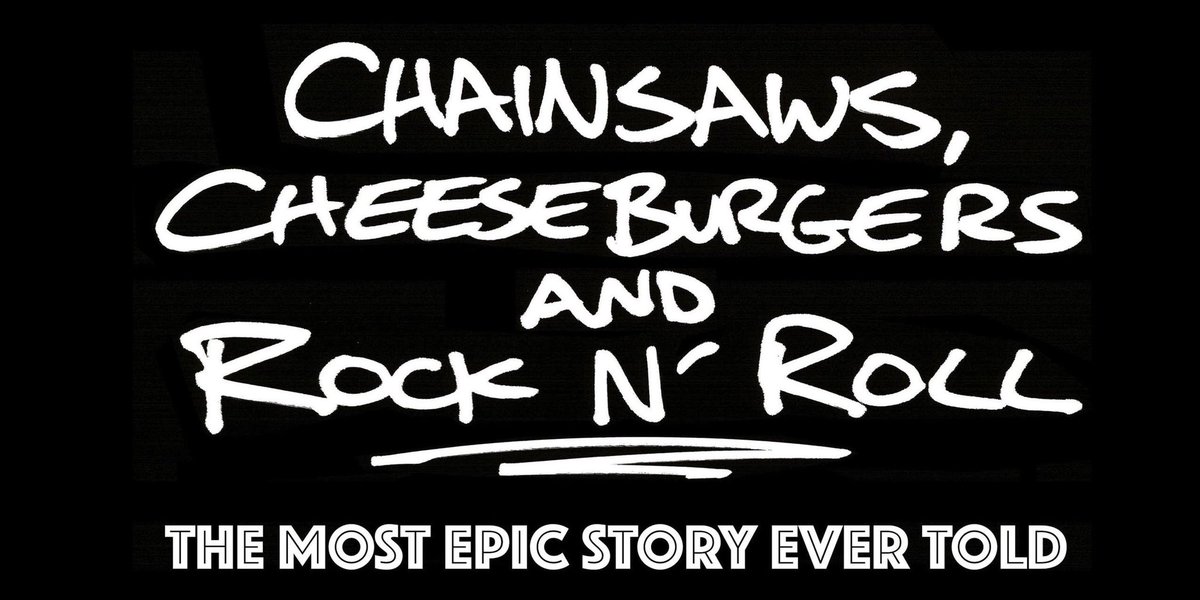 Our grade 6 students attended a wonderful presentation with "The Machine" Jesse Green this morning. Jesse is a motivational speaker and chainsaw sculptor. Jesse shared 
how he got started on such a wild and unusual career path, the challenges he faced along the way, and what he learned from it all.  Students found him both engaging and inspirational.  At the end of the assembly, Jesse unveiled NAMS new sculpture, please see below, and students had an opportunity to ask him questions.  You can learn more about Jesse Green on his website at the following address: 
http://themachinejessegreen.com/portfolio.php
Thank you North Andover Schools Enrichment Council for funding this presentation and a special thanks to Sarah Tomkins & Derek Walsh for bringing this idea to us and then working through all of the logistics involved.
Two of our NAMS Robotics Teams took home trophies this past weekend at the competition in Framingham.  Our E Team won the design award for the season and our F Team won the judges' award for the season. We have a policy as a club that if a team wins a judged award based on their engineering notebook that they have to hold back their notebook until regionals to give other teams a chance at that same award.  We are extremely proud to see our 3rd team win the design award; it shows that the contagion of sound engineering principles is spreading.
With that, our Bionic Knights will have a strong presence at regionals on February 23rd in Framingham.  NAMS will have 4 teams competing at the regionals. The field of competitors will be fierce but we have a lot of hard working teams ready to put their best foot forward.
Go Bionic Knights!
The NA Senior Center will host a Glenn Miller Orchestra fundraiser on May 11, 2019 at 2pm-4:30pm at the North Andover High School Auditorium.  Click on the file below for details and to order tickets.
The NAMS Book Fair is scheduled for Friday, February 8, 2019 through Thursday, February 14, 2019 and we still need volunteers.  
Many volunteers are needed to make this a successful event.  Please CLICK HERE to sign-up to help with the fair. If you're a morning person, we really need people to sign up for our morning time slots. 

Families will also have the ability to order online beginning on February 2, 2019 through the online Book Fair here.  
Please contact Timra Carlson at timra_carlson@yahoo.com if you would like further information about the book fair.
Students will be visiting the Book Fair during their English classes on one of the Book Fair Days. The Book Fair will also be open during our NAMS Family Night scheduled for the evening of Wednesday, February 13, 2019.  

Thank you for volunteering!
PTAC Board
NAMS Family Fun Night is scheduled for Wednesday, February 13th from 5:30-7:00 p.m.
All of our NAMS families are invited to join us for NAMS Family Night on February 13th.  Our Related Arts teachers have been working hard to plan this annual event.  There will be refreshments available by our PTAC such as 
All activities are ongoing from 5:30-7:00 p.m. unless otherwise indicated below.
4 Square Volleyball - Gym
Digital Safety Quiz - 8th grade cafe 
HeARTS and Crafts (make a valentine for your family) - 8th grade cafe
Make and shake heart maracas - 8th grade cafe
Jazz Band - 7th grade cafe @ 

6:30 p.m.

A Little Knight Music Chorus performance - 8th grade cafe@ 6:00 p.m.
Book Fair - Library from 

5:00-7:30 p.m.

PTAC Pizza & Chips & RAISE Magnets for sale - 7th grade cafe
Heart Health (NAMS Wellness/Nutrition) - 8th grade cafe
Mardi Gras bead necklaces - 8th grade cafe
Please see the attached flyer.