Please show your support for those with Diabetes and research to fight this disease by wearing jeans and/or blue on November 14th.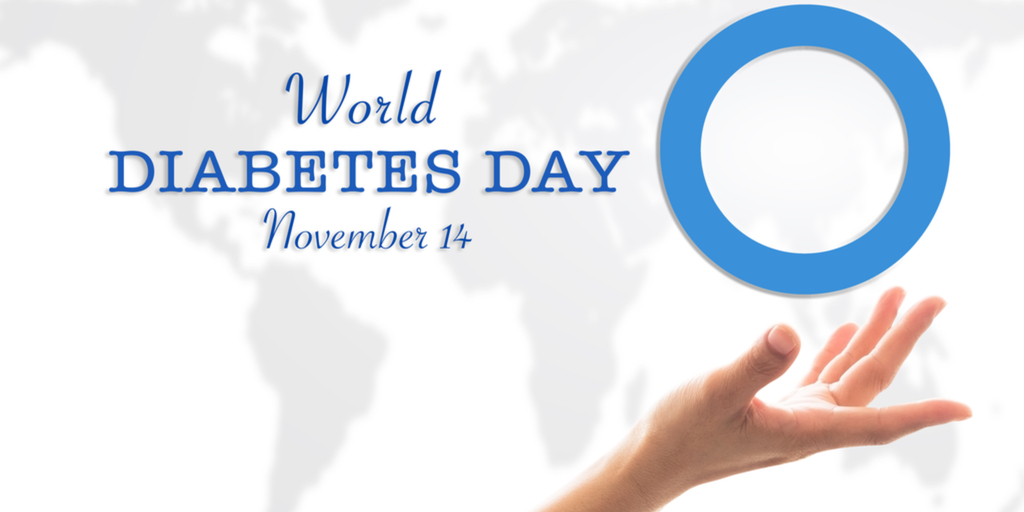 What is Diabetes?
Diabetes is a condition that affects both kids and adults. Diabetes is a disease that impacts how the body uses its glucose, which is a sugar that is a main source of fuel to keep you running. Once glucose gets into your bloodstream your pancreas produces a hormone called insulin. Insulin then helps the glucose get into the body's cells and ultimately gives the body the energy to function.
For kids impacted by diabetes their pancreas isn't working normally, and the insulin isn't being produced or working in the body like it should. If insulin can't get in, it will mean that the glucose then will not get into the cells normally so his or her blood sugar level gets too high.
There are two basic types of diabetes, type 1 and type 2. Type 1 is more severe because the pancreas just cannot make insulin and to fix type 1 you need to take insulin from a needle or a pump. In type 2 diabetes the pancreas can still make insulin but the insulin does not work in the body correctly so the blood sugar gets too high. If you have type 2 it can be managed with a good diet and exercise.
Although diabetes often affects your daily activities, the good news is that there are new products and equipment coming out every day to make it easier to manage diabetes. 
How can you help?
People can help by going to this link and buying kits for children who get diagnosed with diabetes. These craft kits help children stay calm when they learn that they have diabetes and are learning how to take care of themselves. These crafts are the wish list from the Joslin Center for Diabetes in Boston.
Thank you Gabe & Max Polonsky for putting this all together!
Check out some delicious Diabetic Main Dish Recipes below.
Black Bean Burgers
1 (16oz) can black beans, drained and rinsed
1/2 green bell pepper cut into 2 inch pieces
1/2 onion, cut into wedges
3 cloves garlic, peeled
1 egg
1 tablespoon chili powder
1 tablespoon cumin
1 teaspoon Thai chili sauce or hot sauce
1/2 cup bread crumbs
Directions: 
If grilling, preheat an outdoor grill for high heat, and lightly oil a sheet of aluminum foil. If baking, preheat oven to 375 degrees F (190 degrees C), and lightly oil a baking sheet, In a medium bowl, mash black beans with a fork until thick and pasty,In a food processor, finely chop bell pepper, onion, and garlic. Then stir into mashed beans, In a small bowl, stir together egg, chili powder, cumin, and chili sauce, Stir the egg mixture into the mashed beans. Mix in bread crumbs until the mixture is sticky and holds together. Divide mixture into four patties, If grilling, place patties on foil, and grill about 8 minutes on each side. If baking, place patties on baking sheet, and bake about 10 minutes on each side. 
Italian Sausage Orzo
8 cups water
3 teaspoons reduced-sodium chicken bouillon granules
1-1/2 cups uncooked whole wheat orzo pasta (about 8 ounces)
1 package (19-1/2 ounces) Italian turkey sausage links, casings removed
1/2 cup chopped sweet onion
2 garlic cloves, minced
3 plum tomatoes, chopped
1/2 cup chopped roasted sweet red pepper
1/8 teaspoon salt
1/8 teaspoon pepper
1/8 teaspoon crushed red pepper flakes
1/3 cup chopped fresh basil
1/4 cup grated Parmesan cheese
Directions
In a large saucepan, bring water and b a bouillon cube to a boil. Stir in orzo; return to a boil. Cook until al dente, 8-10 minutes. Drain orzo, reserving 3/4 cup cooking liquid.
In a large skillet coated with cooking spray, cook and crumble sausage with onion and garlic over medium heat until no longer pink, 6-8 minutes. Stir in tomatoes, roasted pepper, salt, pepper, pepper flakes and orzo. Heat through over medium-low heat; stir in reserved cooking liquid to moisten if desired. Remove from heat; stir in basil and cheese.
You may find even more recipes
here
and
here